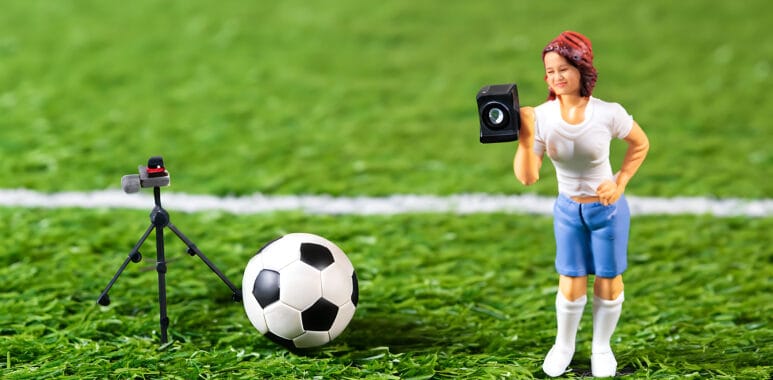 Exciting Job Opportunity: Join Our Team as the Official MFA Photographer
Are you passionate about sports photography and the beautiful game of football? Do you have a keen eye for action-packed shots and a deep appreciation for the excitement and emotion that the sport brings? The Mumbai Football Association (MFA) is looking for a talented and dedicated individual to take on the role of Official MFA Photographer.
The Mumbai Football Association (MFA) invites all passionate and skilled sports photographers to join our team as the Official MFA Photographer. This is a unique opportunity for individuals who love football and have a flair for capturing its essence through the lens. As the Official MFA Photographer, you will play a crucial role in preserving the history and excitement of football in Mumbai.
About MFA:
The MFA is the governing body for football in Mumbai, dedicated to promoting and fostering the growth of the sport at various levels. Our organization is at the heart of the vibrant football community in the city, and we are committed to showcasing the talent, passion, and dedication that define Mumbai's football landscape.
Job Description:
As the Official MFA Photographer, you will be at the forefront of the action, capturing the highs and lows of football matches and events organized by the MFA. Your role will include:
Matchday Coverage: Attend MFA matches, tournaments, and events to capture the most compelling moments that showcase the excitement of football in Mumbai.
Player Portraits: Create stunning player portraits that highlight their dedication and love for the game.
Team and Fan Interaction: Document the connections between teams, players, and their passionate fans, capturing the essence of community and camaraderie in football.
Event Documentation: Cover press conferences, award ceremonies, and other MFA events to provide a comprehensive visual record of our activities.
Photo Editing: Edit and organize your shots to ensure the highest quality and timely distribution to MFA's media channels.
Requirements:
Proven experience in sports photography.
Strong knowledge of photography equipment and editing software.
Ability to work flexible hours, including weekends and evenings, to cover matches and events.
Exceptional communication and teamwork skills.
A passion for football and a deep understanding of the game's dynamics.
Creativity and an eye for detail to capture the emotional aspects of football.
How to Apply:
If you are ready to immerse yourself in the world of football and create captivating visual narratives, we want to hear from you! To apply for the Official MFA Photographer position, please submit your resume, a portfolio of your work, and a cover letter explaining your passion for football and sports photography.
Send your application to jobs@footballmfa.com by 30th October 2023.
Join us in preserving the excitement and history of Mumbai football as the Official MFA Photographer. Your talent and passion can be the lens through which Mumbai's football story is told. Don't miss this opportunity to be a part of something special!